Noviy Disk
From RRU Knowledge Base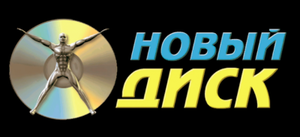 Noviy Disk (Новый Диск) was a Russian video game developer, publisher, importer, and distributor based in Moscow.[1] The company was founded on 1 March 1997 by Boris Gershuni (Борис Гершуни)[2][3]
From 28 October to 12 November 2000, Noviy Disk held demonstrations in the foyer of Moscow theater Kodak Cinema World (Кодак Киномир Kodak Kinomir) for LEGO video games that the company had imported and released that year, including LEGO Chess, LEGO Friends, LEGO Loco, LEGO Racers, and LEGO Rock Raiders.[4]
The Russian LEGO Media website was taken down in October 2018.
References
External links
This article is a stub. You can help us by expanding it.