LEGO Interactive
From RRU Knowledge Base

This article is an unfinished work in progress or contains transferred information that needs to be rewritten or reformatted to fit our standards. Please excuse the mess and do not mark for deletion.

To do: what was going on on this page on the old wiki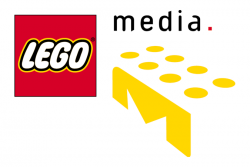 LEGO Interactive (formerly known as LEGO Media, and LEGO Software) was a publishing company that was responsible for publishing all LEGO games until Traveller's Tales took over LEGO Game development and publishing in 2005. Electronic Arts occasionally published LEGO games prior to 2005, including the LEGO Creator: Harry Potter series, LEGO Soccer Mania, and LEGO Bionicle: The Game
History Of Company
The company went under a number of name & brand changes over time with each new generation of LEGO games.
LEGO Media
After the success of LEGO Island in 1997, LEGO decided to invest in more video games for their franchises, also expanding releases to the game consoles like the Nintendo 64, PlayStation, and Game Boy. To do this, they setup LEGO Media to handle the publishing of all their released video games and other media. International releases were handled by a sister branch, LEGO Media International. The games that were released under this title were:
LEGO Software
The next generation of games introduced a new logo and a new name to indicate the publishing company's focus on video games. The games released under this title were:
LEGO Interactive
Shortly after, while publishing with Electronic Arts, the company went under another name change to LEGO Interactive, before being abandoned in favor of Traveller's Tales & LucasArts. The games released under this title were: